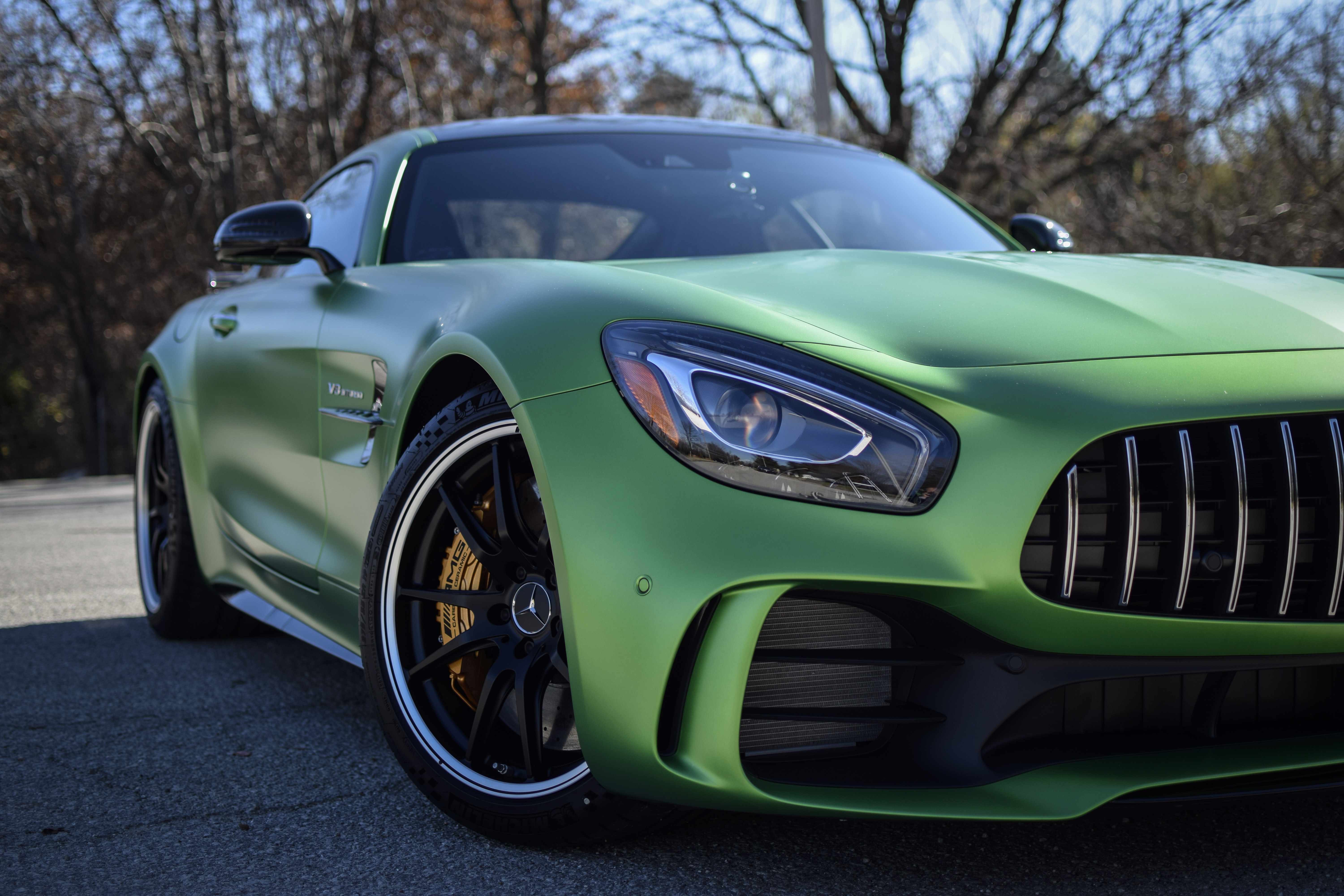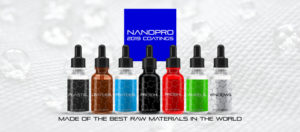 Paint Protection Coating Options from Nano Pro:
Permanent Protection:


Nano Pro is not a paint protection, wax or sealant that will wash away or break down over time. It consists of a nano-ceramic coating that forms a High Solid permanent adhesion to the paint and can only be removed through abrasion. No chemical can dissolve the coating.
Hardness above 10H:
When the coating hardens, it creates a surface that can help withstand light scratches. The glass coat is above 10H on the Pencil test scale. This scale is used in the coating industry to determine a mineral`s hardness, 10H is the highest on the scale. The coating will stay hard for a lifetime if maintained correctly.
Chemical Resistance:
The coating has a 100% resistance against the damaging containments and harsh chemicals that a vehicle can be exposed to. Since chemicals do not do affect the coating, the vehicle will stay protected. The coatings are chemical resistant from 2pH-13pH!
Salt Resistance:
The coating is Salt Resistance up to 1000H! This makes winter months that much easier on your paint and keeping it in the best possible condition!
UV protection:
Silkoxid, which is used in sun block, is also used in Nano Pro's products. The UV protection keeps the paint, rubber and plastic from aging. The ceramic coatings are UV Resistant from 200-300 nm!
Deep Gloss:
The gloss, depth, and shine from this product is not comparable to any other product on the market.
Super Hydrophobic:
When you talk about surfaces being hydrophobic you often talk about the water contact angle of the surface. The higher the angle, the less dirt or liquid will attach to the surface. A drive in the rain will make the car look newly washed. This hydrophobic effect will last a lifetime if maintained correctly.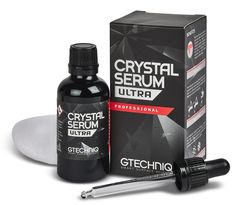 Ceramic Coatings from Gtechniq: 
Gtechniq Crystal Serum Ultra:
10h Paint Protection
9 Year Guarantee
Matchless levels of gloss, surface slickness, swirl and chemical resistance
Why Crystal Serum Ultra?
Crystal Serum Ultra is the best paint protection you can get, it keeps your car looking glossy and new, prolonging the life of your paintworks perfect finish.
Key to Crystal Serum Ultras performance gain is the introduction of a revolutionary new 7nm nanoparticle alongside an existing 20nm nanoparticle, and increasing the ratio of crosslinkers which reinforce and thicken the top layer of the coating.
The hard 10h top and softer 7h base layer offer improved swirl resistance over regular 9h paint protection coatings. Compared to standard ceramic paint coatings, Crystal Serum Ultra can withstand even the strongest wash chemicals and bird droppings.
The molecular structure of the hard top layer is exceptionally chemical resistant. Crystal Serum Ultra can withstand even the strongest wash chemicals and bird droppings.
An additional benefit from having a flexible base layer and hard top layer is that Crystal Serum Ultra is very resistant to extreme heat changes, even from -40 degrees Celsius to +250 degrees Celsius.
Crystal Serum Ultra can be applied either as a stand-alone paint protection product, or for the best hydrophobic performance, it can be over coated with Gtechniq EXO or C2.
Gtechniq Crystal Serum Light:
Why use Gtechniq Crystal Serum Light?
Crystal Serum Light is the prosumer version of the world famous Gtechniq Accredited Detailer only Crystal Serum – a coating so hard that if applied incorrectly can only be removed by using 1,500 grit sand paper.
Serum Light offers 80% of Professional Serum's performance, but if applied incorrectly can be machine polished from your vehicle's paintwork.
When it comes to adding gloss, resisting swirls, contaminant and dirt repellent, Gtechniq Crystal Serum and Serum Light are the pinnacle in paint protection.
Serum Light forms an ultra- durable, high-gloss, slick to the touch, chemically bonding inorganic layer of 9h optically clear ceramic. Once applied, gloss levels will remain in the upper 90th percentile for significantly longer when compared to traditional paint protection products, and cleaning your car will be a breeze.
The high density ceramic layer is resistant to chemicals ranging from pH2 – pH12. This characteristic also makes bonded contaminants such as tree sap, tar, and hard water spots, easy to remove.
Unlike mainstream wax and organic polymer coatings, Serum and Serum Light can resist much higher and lower temperatures. They resist temperatures as low as -40o to as high as +250o C.
Call us at (913) 945-0262 to discuss options, and to schedule your appointment today!
Starting Prices:
**All of these prices, besides for the 1 year ceramic coating, include doing all the prep work, clay bar, decontamination, up to a 2-step correction, and include ceramic coating the wheels and windows as well!** 
Ceramic Coating 1 Year Warranty:

Coupe: $149.99

Sedan: $199.99

Small SUV/Truck: $249.99

Large Truck/SUV: $299.99

Ceramic Coating 2 Year Warranty:

Coupe: $1049.99

Sedan: $1099.99

Small SUV/Truck: $1149.99

Large Truck/SUV: $1199.99

Ceramic Coating 5 Year Warranty:

Coupe: $1349.99

Sedan: $1399.99

Small SUV/Truck: $1449.99

Large Truck/SUV: $1499.99

Ceramic Coating 9 Year Warranty:

Coupe: $1949.99

Sedan: $1999.99

Small SUV/Truck: $2049.99

Large Truck/SUV: $2099.99

Ceramic Coating Interior Only Package: 

Coupe: $399.99

Sedan: $449.99

Small SUV/Truck: $499.99

Large Truck/SUV: $549.99

Ceramic Coating Windows Only Package (3 Year Warranty):

Starting Off at $74.99*

Ceramic Coating Wheel Only Package:

$49 Per Wheel*
*Pricing will vary depending on size of vehicle/wheels. Call for exact pricing!