BEST CLARITY ON THE MARKET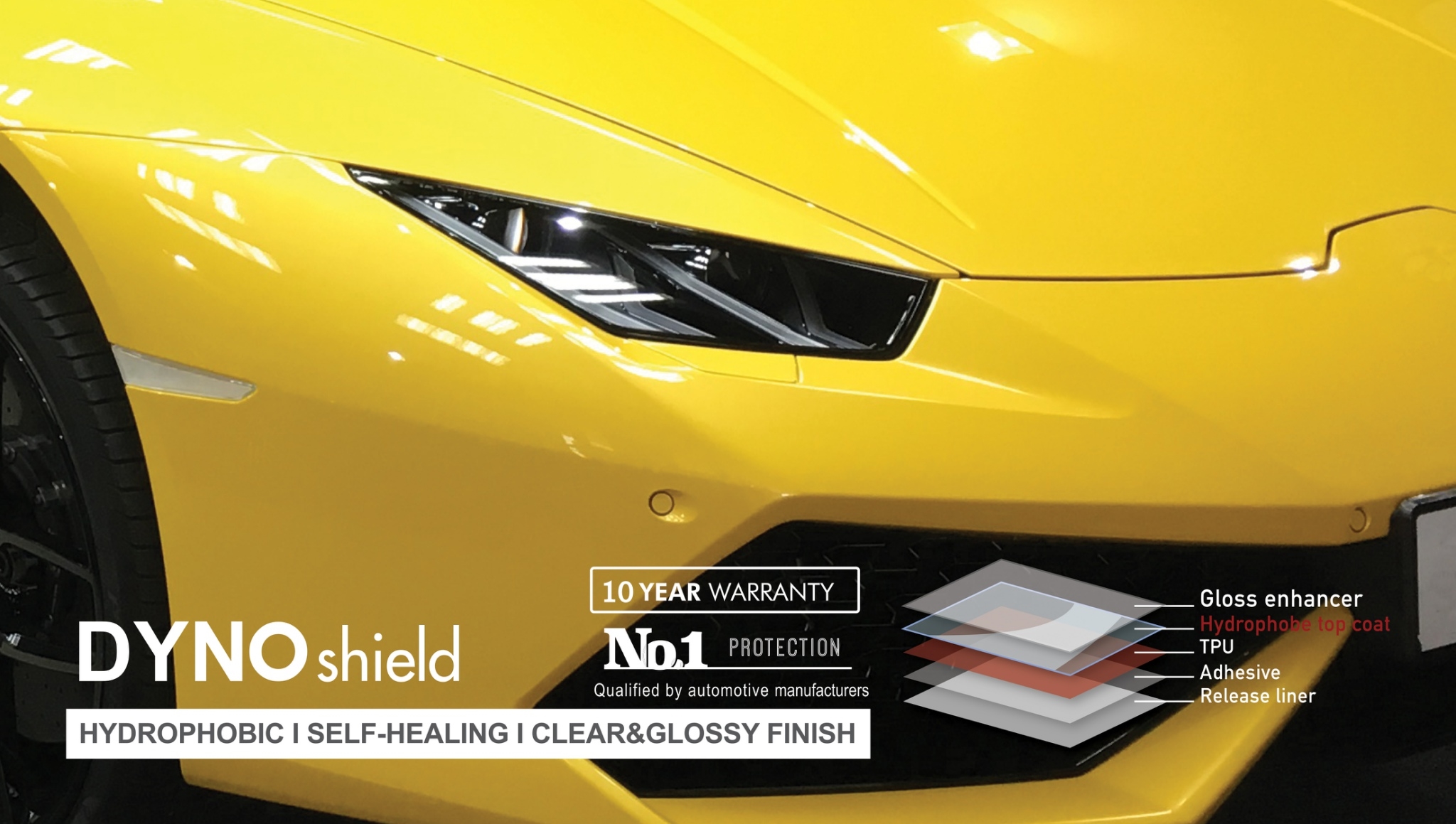 Stek Paint Protection Film Overview (PPF/Clearbra):
Here at KC Elite Car Care, just like all of our other products, we take a lot of time researching and trying out products to be able to offer our customers the best available! That is when we came across the brand STEK-USA! With Stek you can rest assure that you're not only getting the best in class clarity, self-healing, and puncture resistance, but you're also getting a revolutionizing infused hydrophobic topcoat as well! This hydrophobic topcoat process they use they refer to as STEK HYDROphobe, and is one of the main reason that gives STEK it's industry leading stain resistance unlike other films on the market! All of these different features though add up to giving you the industry leading best defense from rock chips, road salt, scratching from washing/drying, bird droppings, and any other environmental contaminants!
Protection where you need it the most:
With best-in-class quality and clarity, the overall durability of STEK-USA Paint Protection Film helps shield the areas of your vehicle that are most vulnerable to damage. Some of the most popular kits that we get people coming into the shop for are the following:
Partial Front End:
Full Front Bumper

18-24″ on Fenders

18-24″ on Hood

Side Mirrors
Full Front End:
Full Front Bumper
Full Fenders
Full Hood
Side Mirrors
Rockers:
Rockers Down on Both Sides
Behind Rear Wheels on Impact Area
All other areas of the car are available, but we just wanted to list out the most popular selections to help customers figure out the most important areas that need to be addressed.

We also protect your peace-of-mind:
STEK-USA DYNOshield Paint Protection Film is covered by a 10-year warranty and is professionally installed by factory-trained technicians at qualified dealers.
STEK-USA DYNOmatt Paint Protection film is covered by a 7-year warranty, and STEK-USA PROshield Paint Protection Film is covered by a 5-year warranty!
To ensure the perfect fit, each piece is computer generated and trimmed precisely to your vehicle's factory specs. STEK-USA DYNOshield Paint Protection Film has the protection that's a perfect fit for everything vehicle out! We also have the abilities to create custom hand cut patterns to fit areas of the car that might not be available in the computer software. We do this with precise control to ensure no cuts are made into the paint of the car, while giving you the absolute cleanest end results!
Caring for your car is easy:
With STEK-USA DYNOshield Paint Protection Film, you can wash, wax and care for your car just like you normally would. Whatever vehicle you drive – car, SUV, crossover or truck- STEK-USA DYNOshield Paint Protection Film provides the best option for keeping your vehicle in prime condition.
We also carry Xpel & SunTek's products for PPF Installs!
Xpel & Suntek's Ultra Paint Protection Film comes in both clear high-gloss, or matte finishes depending on what look you are going for! With either finish you will be getting Xpel & self-healing and and proprietary HydroResist Technology!
Other benefits of Xpel & SunTek's Ultra Paint Protection Film are:
HydroResist helps increase stain resistance and longevity of the film by helping to limit the dirt and water accumulation on the vehicle!
Self-Healing just from the heat of either the engine bay or sun to help eliminate light swirlmarks/scratches.
Incredible optical clarity once the film is properly installed. Making it nearly impossible to detect it on the vehicle.
The manufacturer warrants professionally sold and applied Xpel & SunTek Paint Protection Film Ultra series against cracking, bubbling or yellowing caused solely by defects in manufacture or materials, for a period of ten years from the date of purchase of the Product.
Perfect installations every time with using Xpel's & SunTek's plotter software. This ensures that every curve and edge are tightly hugged from the different years, makes, and models!
Call us today for your free estimate! (913)945-0262