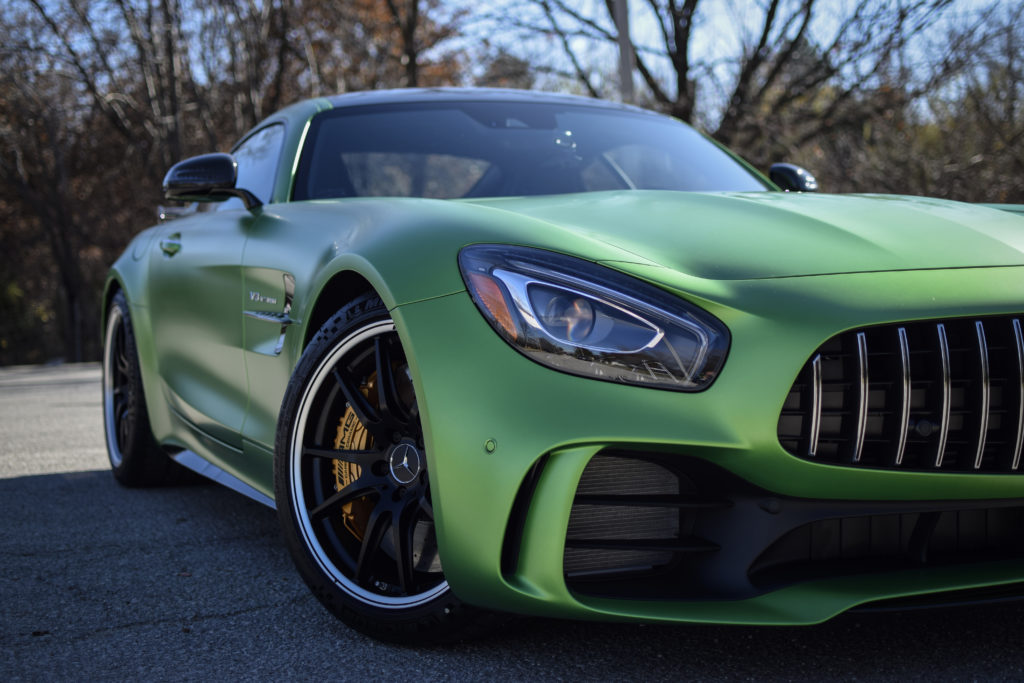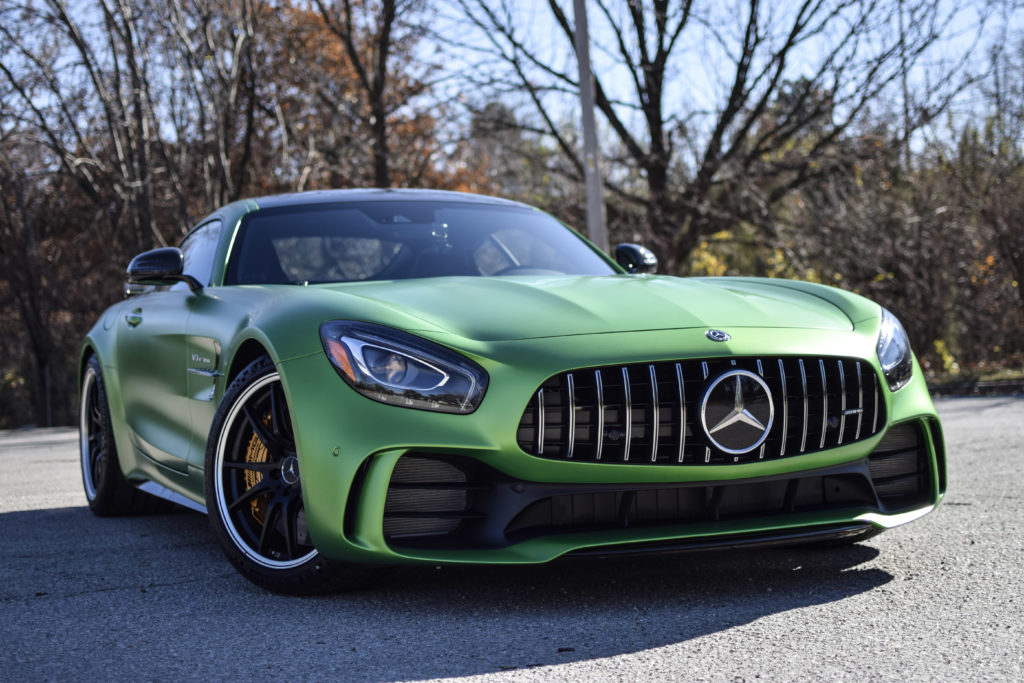 We finished up with this amazing Mercedes Benz GT R recently with Matte Paint Protection Film on the front end, paint correction over the gloss black and carbon fiber pieces, and then a Gtechniq Crystal Serum Black Ceramic Coating! Overall this car was in very good condition when it first came in, but the Carbon Fiber pieces and gloss black accents just needed a little bit of paint correction before we had everything install. Once we got those pieces in perfect condition and the paint protection film applied to the entire front end, we then applied all of the following to the car:
– Gtechniq Crystal Serum to the exterior
– Gtechniq EXOv3 to the exterior
– Gtechniq Liquid Crystal v3 to the exterior
– Gtechniq Wheel Armour to the wheel faces
– Gtechniq ClearVision to the glass
Now this GT R is looking even more amazing than it did brand new, and the best part now is that it's protected the BEST possible way out! It also doesn't hurt that now cleaning it up will be easier than ever with Gtechniq's Self-Cleaning abilities!
With this car we had someone come in and take more of a professional job than we normally do for cars, and would like to thank them for taking time out of their day to do this!
Call or message us today for any of your Ceramic Coatings, Paint Protection Film, Window Tint, or Detailing needs. With packages ranging from all different price points, you really can't afford NOT to protect your investment!